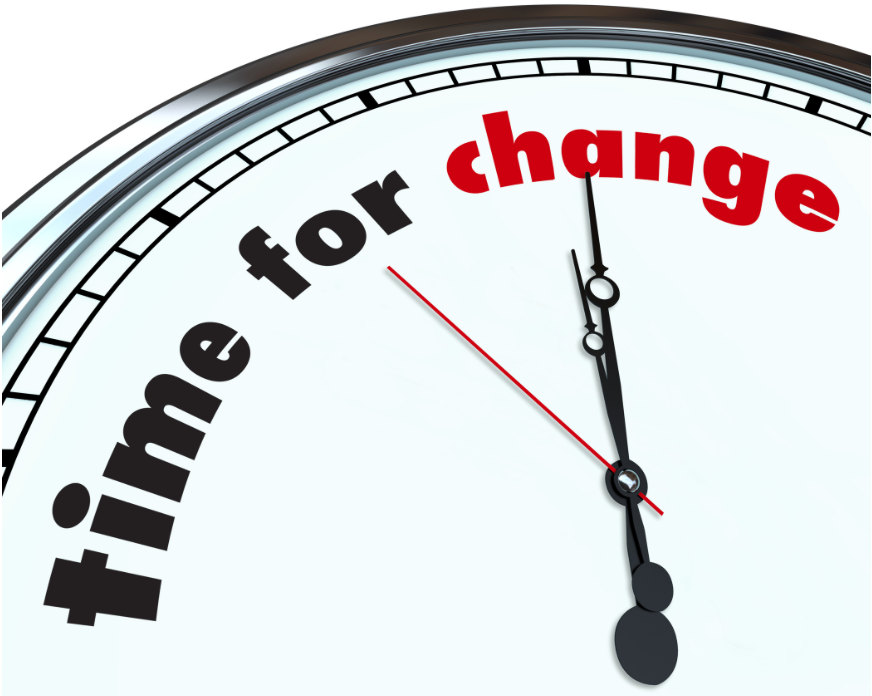 That change as such can be good or bad was once so well understood as to be axiomatic. Previous generations, naturally, were no strangers to change. But the notion that change is good in and of itself is an entirely new idea.
It's also a very lucrative one. I once attended a workshop for speakers which confirmed this. The head of an lecture agency was asked by an aspiring speaker (itself an curious phenomenon) "What topic would you say is hottest among event planners?" The woman from the agency responded with one word, spoken with laconic certitude: "Change".
President Obama famously centered his election campaign on change and today,  much to his consternation, it remains as popular with voters as ever.
Change, it turns out, is not the mixed-bag our forebears were so ambivalent about. Far from being a mere constant – the more things change the more they stay the same – change has been elevated into a modern virtue. This is taken for granted in the speaking community, where no bill of goods is meant to receive less scrutiny than the importance of overcoming obstacles to change.
Change, we are now made to understand, is a necessary good. Self-styled change agents "show up and shake things up", enabling us to see "new possibilities". If change often seems distasteful it is only because, like chastity,  you have not yet been taught to embrace it.
At the heart of this conceit is the belief that change should be embraced everywhere and at all times. Overcoming obstacles to change no longer means shaking free of bad habits but, rather, to slay the Great Enemy – the status quo (a term which has been vilified in service of change myth).
The morality tale spun around change serves as a very useful nothing-burger, allowing talks to be given, books to be written and self-styled experts to be ordained with little or no effort or thought.
When the usefulness of soberly assessing change becomes as widespread as ritually celebrating it, then we'll really have something to talk about.
Do you have thoughts on change? Leave them in the comment section below.
Return to www.daviDDeeble.com.