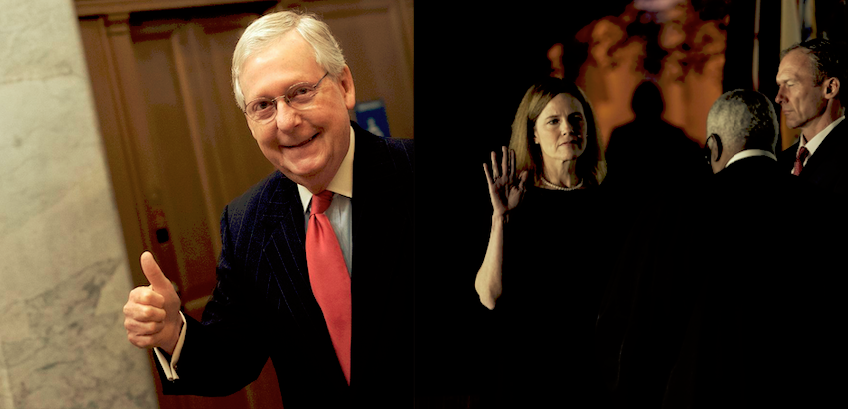 As the rest of America watched Amy Coney Barrett sworn-in to the nation's highest court, Senate Majority Leader Mitch McConnell was wrapping up cocaine-fueled confirmation of three more federal judges.
At the conclusion the week-long confirmation bender, a bleary-eyed McConnell emerged pantless from the Senate chamber, gave reporters a thumbs-up and then collapsed into the back of a black SUV before catching the next flight to Louisville. A McConnell spokesman said that the senator had no intentions of resting for very long as he intends before the election to confirm a textualist to the 11th Circuit, three originalists to the appellate courts and three strict constitutionalists to the D.C. Circuit.
McConnell also stated his intention to confirm two conservative judges at one time, which he referred to as "a judicial menage a trois."
Harry Reid was unavailable for comment.