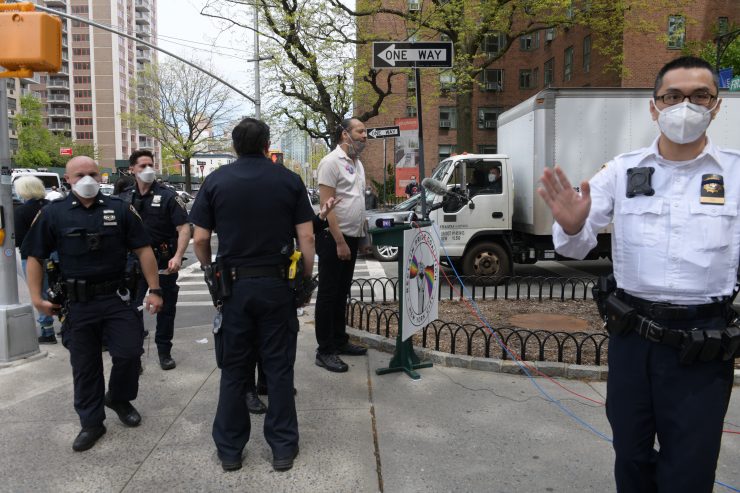 Fairbanks, Alaska – Police officers broke up a large gathering of people outside an unemployment office on Monday. The assembled individuals, rendered jobless since the state instituted its social distancing policy, had formed an orderly line outside the office's front door during the early morning hours in order to avoid a big crowd of people.
Fairbanks, just 4,300 miles from the heart of the U.S. outbreak in New York City, is located in central Alaska, a state which has banned gatherings of more than ten people per square mile. Joe Kleinsmith, who was laid off during government-mandated recession, was one of those detained by police. "I was surprised how safe I felt in jail," said the newly-minted former construction worker, referring to the furloughing of violent criminals in order to make room for those exercising their right to earn a living wage.
Since the first-reported U.S. coronavirus case in early March, Alaska has reported more fatalities from from slipping on ice (10) than the novel coronavirus (9). As a result, state health officials have banned ice through August 15.