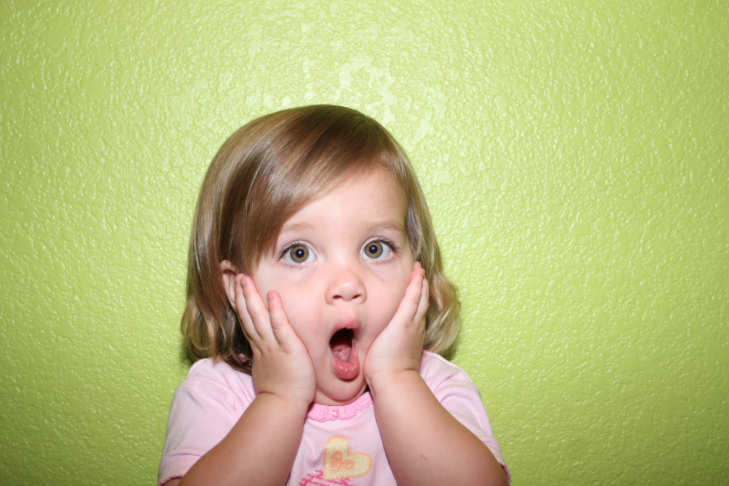 Some time ago I was thinking of ways to increase my post-show merchandise sales. I've always felt a little uncomfortable when watching other performers attempt to reach into the pockets of their audience before the conclusion of their show and I had little desire to follow their example.
But then an idea occurred to me: what about thanking my volunteer during each show by giving him a complimentary edition of my dvd Look What I Can Do! (Not available online or in stores!) That way I could at least make audiences aware that I have merchandise without doing any kind of onstage hard-sell – or any onstage selling at all, for that matter.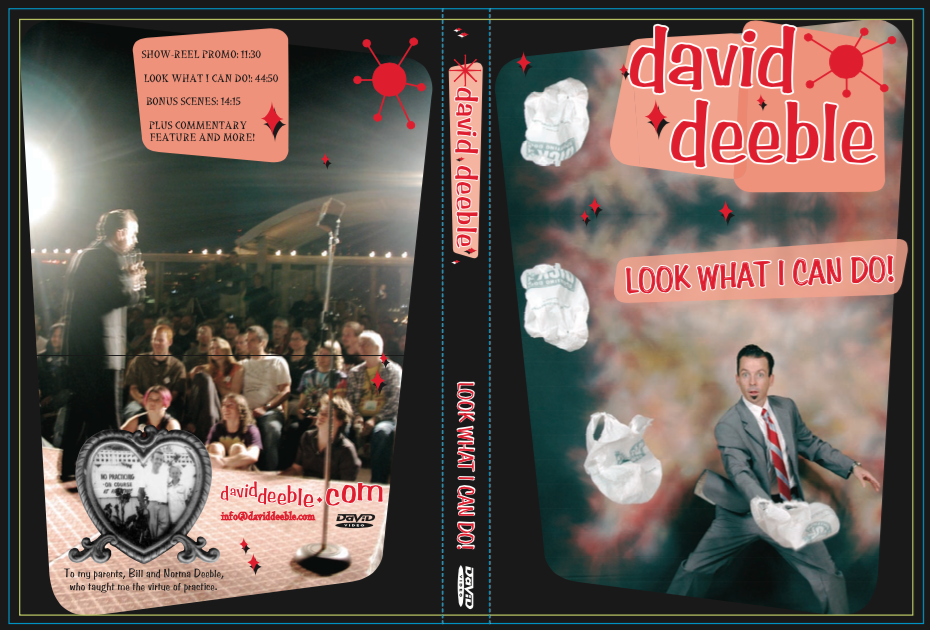 I kept it simple: after inviting my volunteer to return to his seat (to the audience's applause, of course), I would produce my dvd and point out the following: "Now, Steve, here was sitting in the audience just like the rest of you folks, but then I plucked him out of the ether, as it were, and he found himself onstage in front of everyone with spotlight in his eyes and so forth. And I think he did a great job assisting me. So I'm going to give him a complimentary dvd of my entire show."
Having performed thousands of shows throughout my life, I thought I had encountered every kind of audience response, from utter indifference to nervous laughter to hanging onto every word that comes out of my mouth in anticipation of more hilarity. But I had never encountered the response of audiences to giving something away unexpectedly.
I've given away countless dvds in this manner over the last couple of years and audiences always respond in the same manner, yet it never ceases to amaze me. How to describe it? They react to this unselfconscious act of thanking my volunteer (while making them aware of a thing) with… a gasp. No, not the kind of gasp that's triggered by performing a dangerous stunt or boarding an airplane wearing shorts. It's the kind of gasp that results from witnessing the unexpected.
It's important to note that it's the unexpectedness of the gesture rather than the magnitude of its generosity that generates the buzz: after all, though slick-looking, each dvd cost me only a couple of bucks to mass produce. (But even there, my volunteer discovers more unexpected surprises inside, such as a blooper reel and commentary feature in which I describe how I dreamt up each routine and so forth).
I always thought I should be able to create and sustain buzz by simply doing  great work. But great work my audiences and clients expect. A little gift for a volunteer for briefly helping me out onstage? That's unexpected.
By thinking up ways to improve my merchandise sales I accidentally discovered a way to generate the kind of joy and excitement that every performer and salesperson seeks.
Naturally, if my volunteer so desires I'll sign the dvd for him after the show. How's that for a great way to start a conversation?
Thoughts? Suggestions? Leave your comments in the section below.
Return to www.daviDDeeble.com or watch me try out new jokes on a baby.