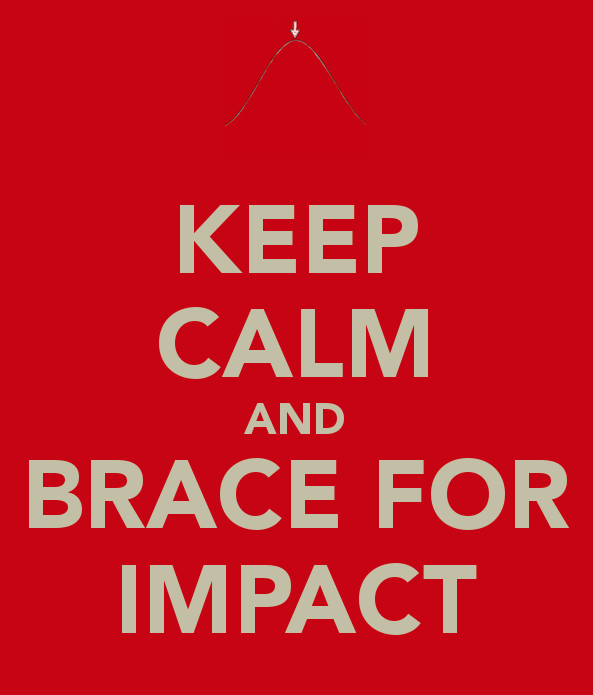 You know the brace-for-impact posture. You're driving on a two-way highway at night with a high-profile vehicle barreling toward you. Are you keeping your eyes on your lane? Or do you succumb to the inexplicable urge to look into the oncoming headlights? If so, you'd better hope the vehicle coming the other way isn't doing the same thing, thereby greatly increasing the chance of a deadly collision. If the pair of eyes keep their eyes on their respective lanes, the sailing is far more likely to be smooth.
So keep your eyes on the prize in everything you do.
When I first got married I used to feel overwhelmed over the number of women around whom I had to "be careful". How much more nature it feels to simply focus on my wife.Another example is the survey done of WWII pilots who made emergency landings and lived to talk about them. The pilots were asked, among other things, what they were focused on as they made their life-in-the-balance approach. Pilots who executed poor emergency landings tended to answer many different things: trees, water, power line cables. In other words, they were focused on things they were trying to avoid. The pilots who executed well were all focused on the one and same thing: the landing area.
How many times have you seen an NFL running back run toward his own end zone in order to avoid a tackle only to be tackled for a 7-yard loss? Sometimes all you have to do is run forward until something stops you. Prenups are another example. What better way to prepare for a lasting marriage than by simultaneously preparing for divorce?
Thoughts? Comments? Leave them in the section below.
Return to www.daviDDeeble.com or view my latest YouTube playlist, The Magic Castle Sessions.