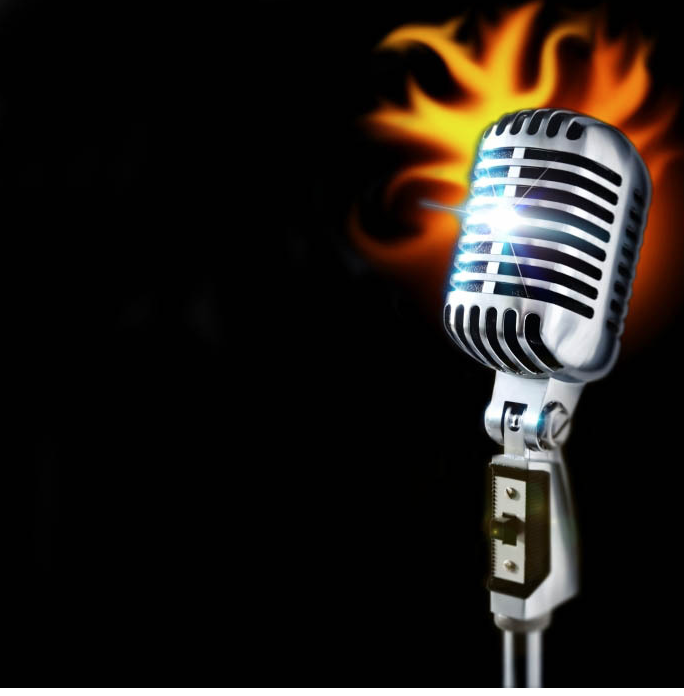 Being an emcee isn't easy. You're the first one to show up and the last one to leave. You've got introductions to familiarize yourself with and must manage the on-again, off-again energy requirements associated with the job.
There are a lot of details that go into doing the job well. Here are three simple things to keep in mind to avoid audience's lumping you into the "mediocre emcee" category.
Stop telling the audience to "Give it up for _____" after each performer.
Give it up? Really? Why not instruct the audience to "Put out" while you're at it? The same goes for "Make some noise". Your audience consists of 21-century adults, not Neanderthals with a metal trash can a mallet. It's grating enough to hear such instructions at a Toledo comedy club, much less for an audience of professionals.  Simply repeat the performers name and allow her to take her applause.
Don't divulge a performer's name until the end of the introduction.
This one is a common mistake among people with little or no experience public speaking:
"Ladies and gentlemen, we're very proud to have a very funny entertainer with us this evening. David Deeble has performed on The Tonight Show with Jay Leno and we are happy to have him with us tonight. Please welcome David Deeble".
Sometimes the emcee, realizing he has prematurely divulged the entertainer's name, will make matters worse by failing to repeat the performer's name at the end of the introduction: "Tonight's entertainer is a wonderful comedian named David Deeble. He has appeared on Last Comic Standing and is a regular at The Magic Castle in Hollywood. So please welcome him."
How's that for a fine how do you do? Next time I'd prefer you simply grunt while pointing at me in the back of the room.
Stop cramming all your enthusiasm and energy into the last line of the introduction.
This is an annoying one: the emcee employes a well-modulated speaking voice throughout the program except when it comes to the very last line of each speaker's introduction, at which point, in an effort to whip the audience into a last-minute frenzy, he gradually raises the volume and intensity of his delivery.
What do you think you're emceeing, the World Wrestling Federation? We're grown-ups, for crying out loud. Do you fear we won't applaud if you introduce each performer in a well-modulated speaking voice?
This fear that you'll introduce a performer to little or no applause is a widespread and understandable one: some audiences just aren't engaged for whatever reason. But the answer is not to suddenly shift to the hard-sell. If you're concerned that the performers won't get enough energy coming to the stage, simply state from the outset that in order to make the program a success, the audience should kindly give each performer a round of applause and their full attention.
Charm and sincerity go a long way. If it is important to you (and it should be) that the audience pay each performer the respect of their full attention, find a way to convey it at the beginning of the program.
It may help to think of emceeing as being a commercial airline airline pilot. A pilot bolsters passengers' confidence with his soothing demeanor, not manic faux-energy which normal people find unsettling and off-putting.
Being an exception emcee means covering more details and putting in more hours than anyone else on the bill. Avoiding these three mistakes is a good start.
Do you have a pet peeve about emcees? Share it in the comment section below.
Return to www.daviDDeeble.com or watch me perform the flaming marshmallow balance of mystery.