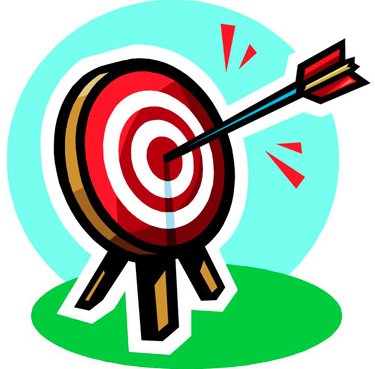 Many years ago a head injury caused neurological damage to my right arm, costing me my ability to juggle. This would have been hilarious to me, too, were I not a professional juggler at the time. Instead, I became preoccupied with regaining my lost ability.
Years passed with no progress. I tried everything: doctors, strength training, a makeshift rubber sling. Toward the end I was attempting to juggle by simultaneously pinching a throw pillow under my armpit.
It was then that my friend stepped in.
An accomplished performer and also a trained pilot, my friend printed out for me the transcript of the last conversation between the doomed pilot and co-pilot of Eastern Airlines flight 401. Like me with my arm issue, these pilots had allowed themselves to become distracted with something which ultimately had no bearing on their objective (the bulb of the landing-gear indicator had burned out).
If the pilots had focused on the task at hand – landing the aircraft safely – they would have noticed that the autopilot had been disengaged and that the plane was losing altitude.
My friend had taught me a profound lesson which has served well me ever since: by thinking of myself as a juggler, I had lost sight of the fact that I still had every tool necessary to do my real job, which is to entertain.
Similarly, if Smith Corona had realized in the 1980s that it was in the word processing business rather than the typewriter business, they may not be making thermal barcode labels today.
It was this realization that allowed me to greatly expand my skill set to include stand-up comedy, catching olives on toothpicks and even slow-motion juggling with plastic grocery sacks, to name three things which turned out to be more hilarious than anything I had dreamt up before my injury.
Sometimes keeping your eyes on the prize is simple. Shooting out a flaming candle with a gun at night is impressive to the layman, but an experienced shooter knows it's actually quite easy because the flame is the only thing there is to see.
Oftentimes, however, distractions abound. And the best way to ignore them is by focusing on your objective. This sounds axiomatic, but too often we fixate on distractions in our attempts to avoid them. During an emergency landing it's tempting for a pilot to focus on the myriad things she must avoid: water, telephone wires, mountains, other planes. But experienced pilots are always focused on one thing: the runway.
What is your runway? Focus on it incessantly and don't let distractions like fear of failure cause you to come up short.
Do you have thoughts on avoiding distractions and achieving goals? Leave the in the comment section below.
Return to daviDDeeble.com or watch me kick a coin into my eye socket.