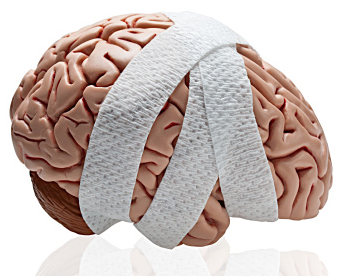 Soccer fans know that that an injury on the field generally does not stop the game clock. Instead, "injury time" is tacked-on at the conclusion of the 90-minutes of regulation.
Similarly in life – or in your career – injuries do not stop the clock. I learned this the hard way many years ago while riding a tall unicycle through a doorway: I hit my head on the cross-beam and in an instant I went from world-champion juggler to a particularly-clumsy beginner. Because while the swelling on my forehead lasted only a few hours, the life-long casualty was my right arm, which simply stopped receiving the signals my brain would send it.
My friends – some of them world-class jugglers themselves – were fascinated. It was as if everyone was suddenly trying to set me up on a blind date. One had me attempting to juggle while clamping a small pillow in my right armpit, in order to "See what happens". Another fashioned a rubber sling to help me ape the now-lost throwing motion of conventional juggling.
It was an anxious time for me. I was expecting my first child and for a time believed that I was experiencing some kind of psycho-somatic illness which, I hoped, would vanish once I was able to "work through" my life-altering transition to fatherhood and the greatly-increased financial obligation associated with it. I also read books on neurology and visited several neurologists, the last of whom removed his wedding ring, held it behind his back and then asked me in all seriousness to "Guess which hand it's in".
In hindsight, it was a good thing that I couldn't tell life to "Stop!" while I reinvented myself into… what? I didn't even know and had no time to figure it out: I had shows to do, contracts to honor, money to make.
The injury, more than anything, shaped me as a performer. "Shaped" isn't really the right word: it essentially changed my occupation. The years I put into learning to juggle five balls was now for naught. My time would now be spent learning to catch an olive on a toothpick in my mouth, kicking a billiard ball into my eye socket and juggling slow-falling plastic grocery sacks.
Before my injury, audiences would ask "How do you do all that stuff?". These days they ask "How did you think up all that stuff?" My answer is: "I had no choice".
My talk, Winning With A Bad Hand, is the story of how I learned to roll with the punches. But more importantly, how to punch back.
Questions? Comments? Angry screed? Leave your thoughts in the comments section below.
Return to daviddeeble.com.