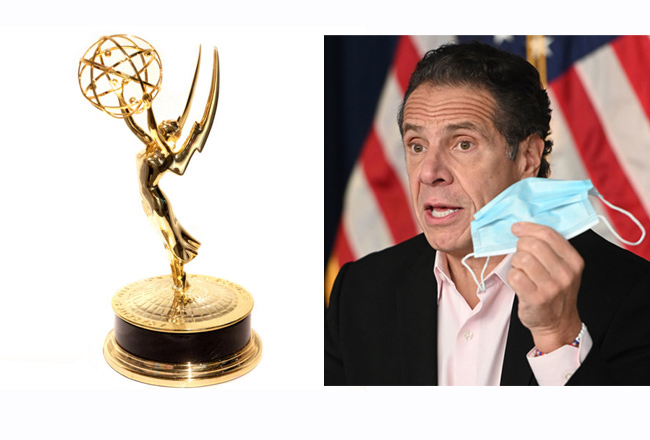 Having become the first politician receive the Emmy's coveted Founders Award for his 111 press briefing in 2020, New York Governor Andrew Cuomo will receive a second Emmy for his role as a tough-as-nails Democrat of immense probity who in reality was covering up the fatal consequences of his decision to send Covid-positive patients to recover in upstate nursing homes.
On March 2, 2020, Cuomo conducted a media briefing from Manhattan to delude New Yorkers and the public at large about the coronavirus outbreak that was just starting to be recognized as a massive public health threat. The 110 briefings that followed would be aired on CNN, MSNBC and other fake news outlets.
Cuomo's lies, angry deflections and refusal to take any responsibility for policy mistakes have reinforced his image as the kind of governor New Yorkers deserve. Cuomo is especially popular in the state's urban areas: on Thursday approximately 10,000 people gathered in Central Park chanting "Thank you sir may I have another" while supporters in Buffalo marched downtown carrying banners which read "Cuomo-Spitzer 2024."
At press time the Pulitzer Prize Board was hastily creating a special award for Cuomo's book American Crisis: Leadership Lessons from the Covid-19 Pandemic.