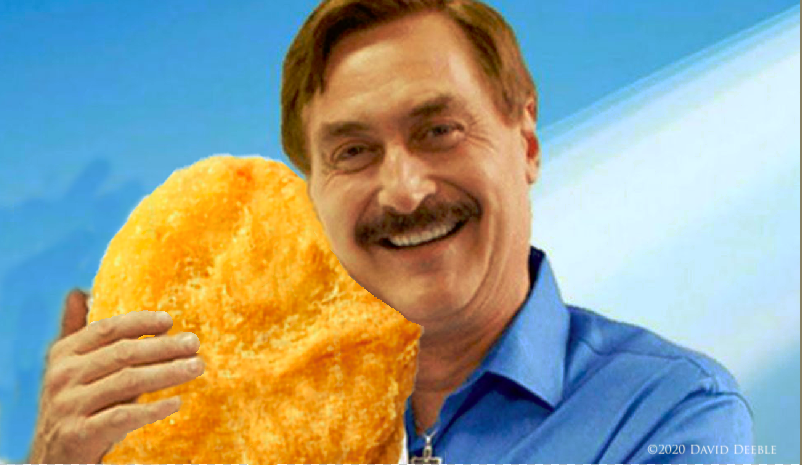 Citing concern over the U.S. food supply chain and his own penchant for McDonalds, President Trump on Friday invoked the National Defense Act ordering My Pillow® founder and CEO Mike Lindell to place his factories on McNugget footing by the end of May.
Lindell, whose pillow facilities had only just completed the arduous task of transitioning to manufacturing masks, expressed confidence that his company can begin cranking out McDonalds-quality McNuggets by the president's May 31 deadline. Lindell added that he expects by mid-June his 1,500 employees will also be able to produce Tangy BBQ, Sweet 'n Sour, Hot Mustard, Honey Mustard and Trump-favorite Habanero Ranch dipping sauces.
When asked about concerns that his Executive Order might create a scarcity of soft sleeping surfaces stuffed with interlocking fill which adjusts to Americans' widely-varying sleep positions, President Trump issued another Executive Order requiring that KFC begin manufacturing My Pillows®.
Did you enjoy this blogpost? If so, help me raise its profile by sharing or leaving a comment below. And thank you for your support!