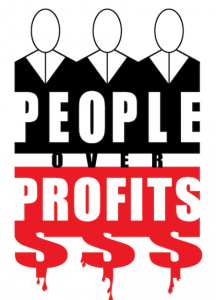 Consulting with corporations about the importance of putting "people before profits" is mutually beneficial to both speaker and corporation: the latter is afforded cheap virtue and the former an expensive lifestyle. In the world of speaking and corporate consulting, espousing the people-before-profits narrative is, as with authenticity and diversity, simply good business practice.
This value-for-value model is lost on the very same speakers who take it for granted that profits are suspect in and of themselves. These self-styled experts fail to see that, unlike President Obama's facile description of the tension between liberty and security, people v. profits really is a false choice. Yet companies throughout the U.S. are happy to self-flagellate before speaker after speaker, pretending to temporarily forget that which reality will forever remind them: that profits are a pretty darn good measure of the extent to which you have served others.
At the heart of the people-before-profits movement is a ambivalence about the dignity and morality of business. In popular culture this idea is most evident in movies and on television, where businessmen are almost invariably portrayed as either moral bankrupts (Wall Street) or courageous heroes who unveil the moral bankruptcy the business (Michael Clayton).
The Birkenstock set in particular has built an entire cottage industry around apologizing for being in business, from technology entrepreneur Kate Emery to speaker Dan Pallotta to the TED talks, where the "ideas worth spreading" overwhelmingly assume the people v. profits model.
Into this world of received wisdom enters Rabbi Daniel Lapin's Thou Shall Prosper: Ten Commandments For Making Money. Lapin's thesis is that far from being something to be ashamed of, profits should be seen for what they are: a blessing and a measure of our success serving our fellows.
Return to daviDDeeble.com or learn more about my corporate presentation.