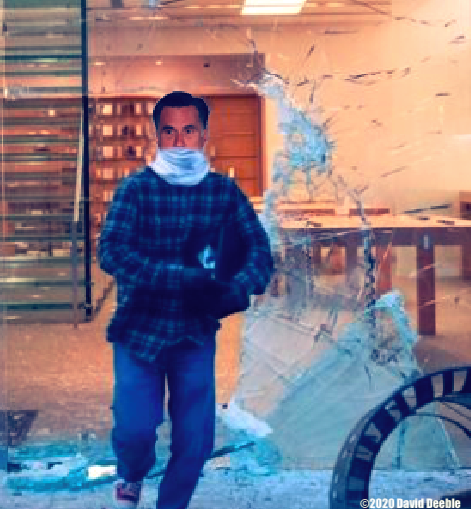 Washington D.C., – According to witnesses, a masked looter emerging from a Brooks Brothers store near the U.S. Capitol building is obviously Senator Mitt Romney (R-ish, Utah). Romney allegedly shattered the storefront window with an aluminum baseball bat and exited a few minutes later with a dark blue pinstriped suit, a handful of low-key red and blue ties and some extra-starched khakis for weekend wear.
When asked to how his violent and unlawful behavior squared with his religious convictions, Romney condemned President Trump's divisive tone.
At press time Romney had re-entered the store for a handful of shoe horns before the dousing the premises with gasoline and torching it with a discarded cigarette.
Enjoy this satire? Share with a friend!