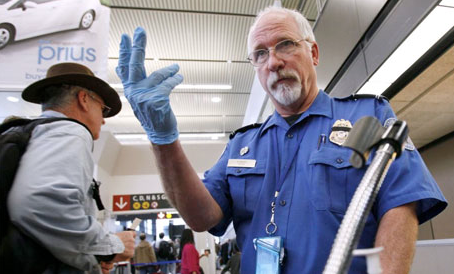 Passing through airport security seems more and more like being admitted into prison. First they confiscate two things: anything remotely sharp and… your belt. Then you're standing in line with a bunch of barefoot people holding their pants up with one hand and their sole possessions in the other. The travelers who passed through security hours earlier are looking on and chanting "Fresh fish! Fresh fish!"
Now that I think of it that last part sounds too made-up to be a real memory.
Share your thoughts on airport security in the comment section below.
Return to www.daviDDeeble.com