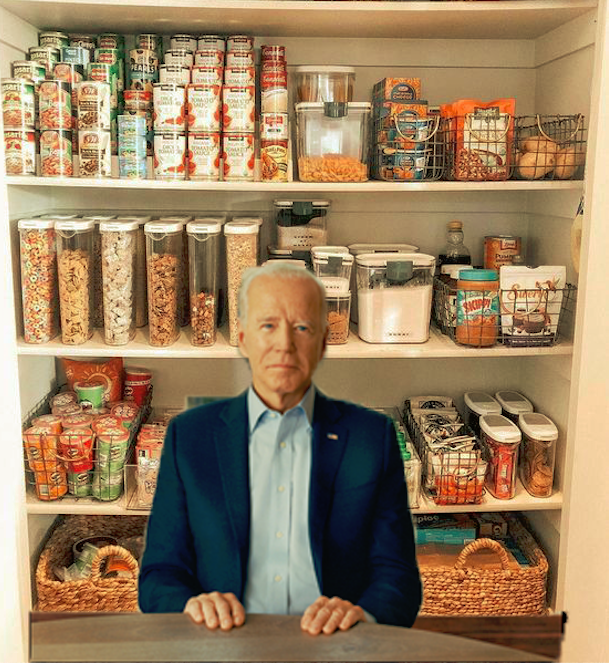 Joe Biden made an impromptu campaign stop in the pantry of his home on Wednesday, where the presumptive Democratic nominee addressed healthcare, the coronavirus crisis and trying to recall why he had entered the pantry in the first place.
The former Vice President, taking questions from reporters over Skype, again dismissed allegations made by his former staffer Tara Reade that he had digitally penetrated her against her will in 1993, stating "I don't know the first thing about computers." Biden then proceeded to accidentally mute the Skype app while repeating the words "Next question" with increasing stridency.
When asked if he had ruled out either Kamala Harris, Stacey Abrams, Amy Klobuchar or Elizabeth Warren as a potential running mate, Biden responded that he had great confidence in them all, adding "I'd feel confident tapping any one of those gals."
Finally escorted out of the pantry without procuring anything, the visibly tired candidate puttered around the house for ten minutes before touching down in the hotly-contested battleground of the den.