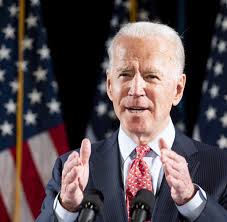 Democratic presidential nominee Joe Biden vowed in an interview on Monday that his running mate will be a "real classy broad," presumably eliminating Elizabeth Warren, Kamala Harris and especially Stacey Abrams from consideration.
"She'll be smart as a whip, committed to improving Obamacare, and have a full set of curves," added Biden, tracing an hourglass shape with his hands.
Highlighting his commitment to gender equality, Biden emphasized that under no circumstances would he tap a male running mate, no matter how well-qualified.
If you enjoyed this post please consider sharing it with a friend, loved one or colleague.