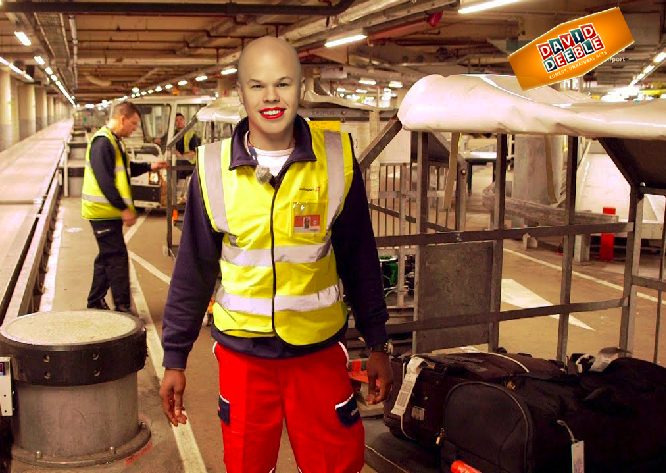 Sam Brinton, the disgraced Department of Energy official fired for serial theft of luggage and not for being non-binary, has found new employment at Washington, D.C.'s Dulles International Airport. "At Dulles, diversity is our strength" said the airport's Operations Director Mike Stewart.
Upon hiring Brinton, airport management and the Service Employees International Union quickly renegotiated their collective bargaining agreement, creating a carve-out for Brinton against rules that prohibit high heels and long dresses from being worn in the workplace. (Dress regulations still apply to cis-gendered female employees.)
According to Brinton, whose pronouns are they/them, he is enjoying his exciting new career path. "The pace can be frantic for sure," he said, adding that "Sometimes I can hardly steal a moment for myself."
The engaged Brinton arrives at his new job just as Dulles is experiencing a marked surge in missing luggage, bringing greater pressure to the job. "Secretary of Transportation Buttigieg is doing a tremendous job on that front I can tell you" he said as he attempted to extricate the train of his wedding gown from the conveyer belt before it swallowed him alive and endangered those around him.
According to shift forewoman Stephanie Grouser, "Sam has his sights set on becoming an airline pilot, where he'd bring a lot of diversity." In the U.S., female pilots currently outnumber non-binary ones by just over 29,000 to zero.
By David Deeble. See David's YouTube channel here.